Background image: UC Berkeley front gate
New Academic Ventures - Berkeley (NAV-B), a unit within the Provost office, is responsible for revenue generation programs for UC Berkeley. Reaching out across campus, NAV-B develops and leads strategic initiatives that tap into the vast academic and research resources of the University of California, Berkeley.
The role of NAV-B is to help make all departments, schools and colleges on campus financially sustainable through capitalizing on their research, expertise and intellectual capital.
Using a consultative approach, NAV-B builds and assesses business opportunities for campus, including by way of example, self -supporting degree programs, international partnerships, novel and custom academic programs, start-up and entrepreneurial support and capital improvements and redevelopment opportunities.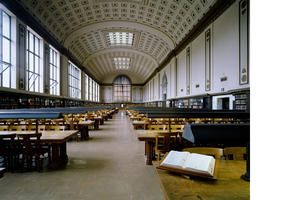 Interested in a capital improvement or redevelopment project?
Curious about an international partnership?
Looking to partner with an outside company to build a custom academic program?
These are just a few examples of programs we work on at NAV-B!
It is important to engage with NAV-B early as the process is quite complex as illustrated - but we are here to walk you through.
Here are a few examples of projects NAV-B developed in conjunction with various departments and schools on campus. 
Please click on the photo to learn more about the particular program.
---